This is an occasional blog about my rebuild of a model Tarantul 3 Missile Corvette.
Tarantul is the NATO reporting name, more properly it should Project 1241.1 Molniya (or Lightning), incidentally Mjolnir was the Viking name for Thor's hammer.
Anyway these were sold a couple of years ago as a ARTR (almost ready to run) model boat and I acquired this last year.
The plan was that I'd run it over the winter and do it up later. Alas there was a little accident with the rudder that involved having to take the deck off. Sadly that stalled so now a year later I am keen to get this project back on the slipway again.
For now this is a great picture of a Tarantul 1 from the port quarter.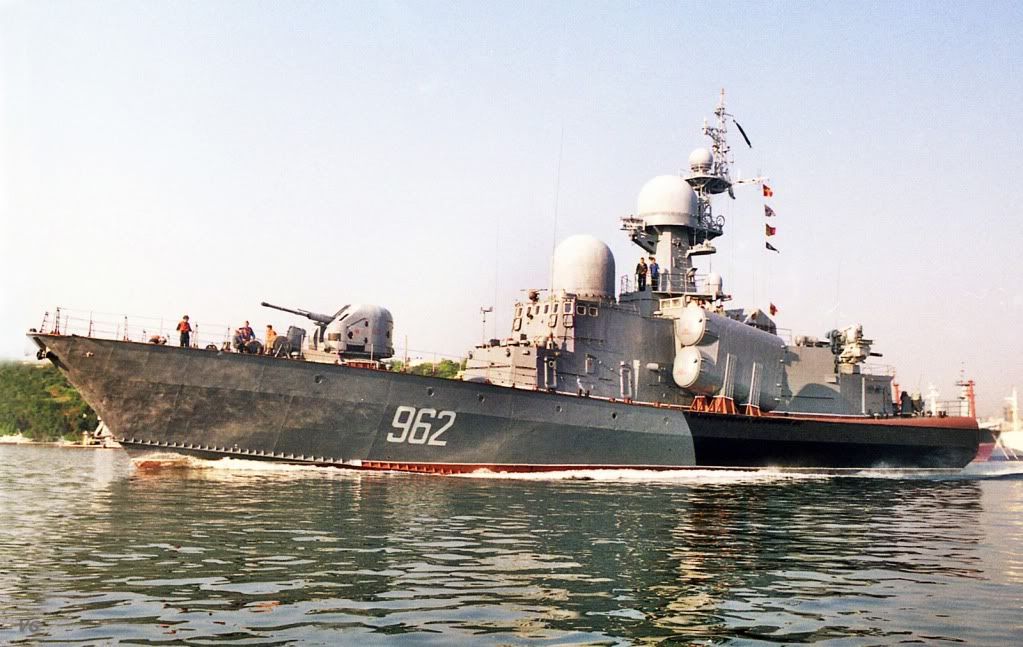 And the Kashtan weapon system I am going to build to go on the after deck.