before the accident.
It's supposed to be 1/64 but it scales around 1/72nd, which I like.
Here it is on the pond on the day I bought it.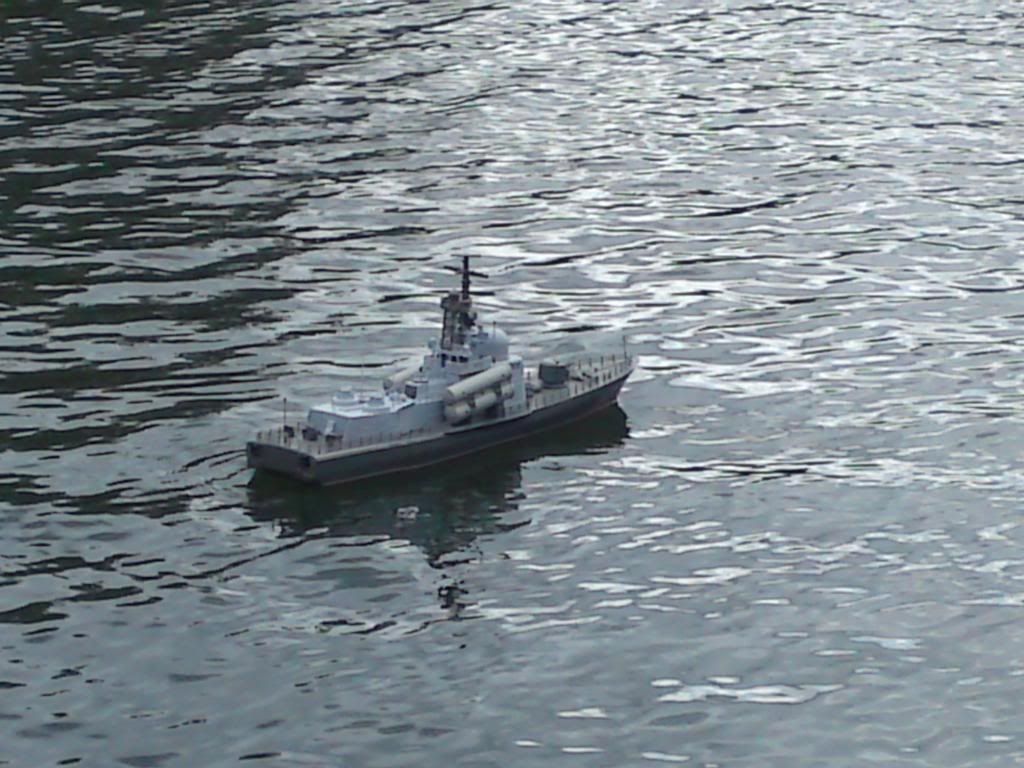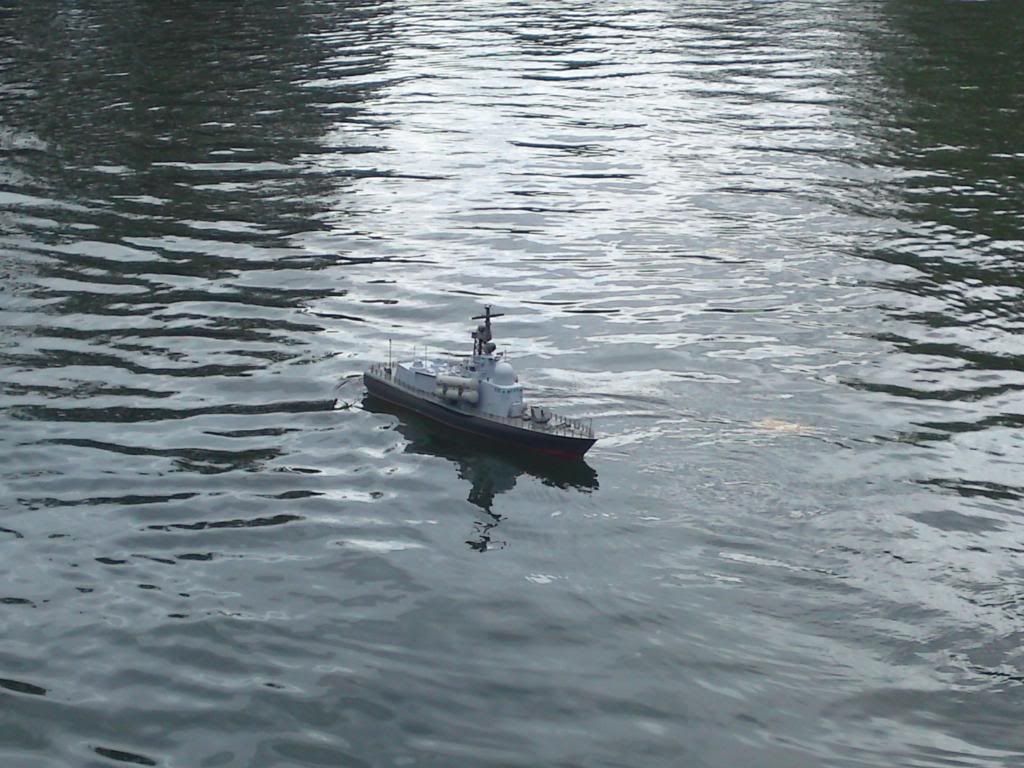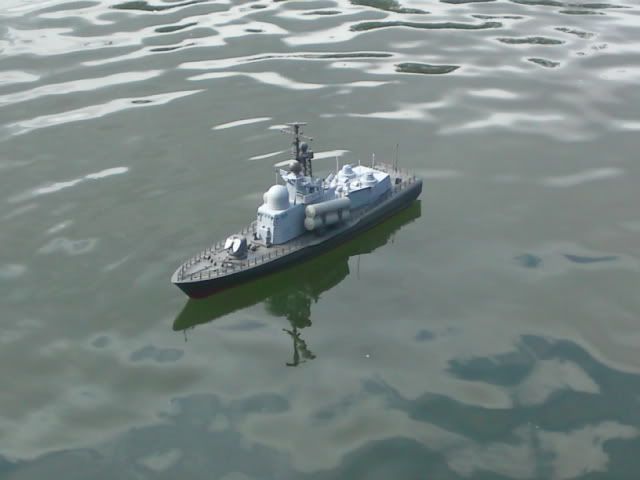 And this was taken as a visual reference of some of the problems, holes in the deck for screws, holes for screws in the gun turret, the missile tubes all over with the screw holes.
And the mast is on back to front as well.